The concept of Karma Bikinis started four years ago when two sisters, Julienne Worring and I, Antje were just 14 and 15. We wanted to make the best swimwear possible. Young women like ourselves could only afford the most affordable pieces, but those suits had terrible labor-production standards and weren't the best quality.

Our product is luxe swimwear because of the materials and thoughtfulness put into our designs. We have worked hard to find the highest quality fabrics and sewers. Each Karma Bikinis is produced on a limited production cycle, which means that we never reorder any styles once they sell out. We live with the golden rule: quality over quantity. Julienne and I stand by every product we sell and guarantee every Karma Bikinis to be the softest and most comfortable bikini or your money back.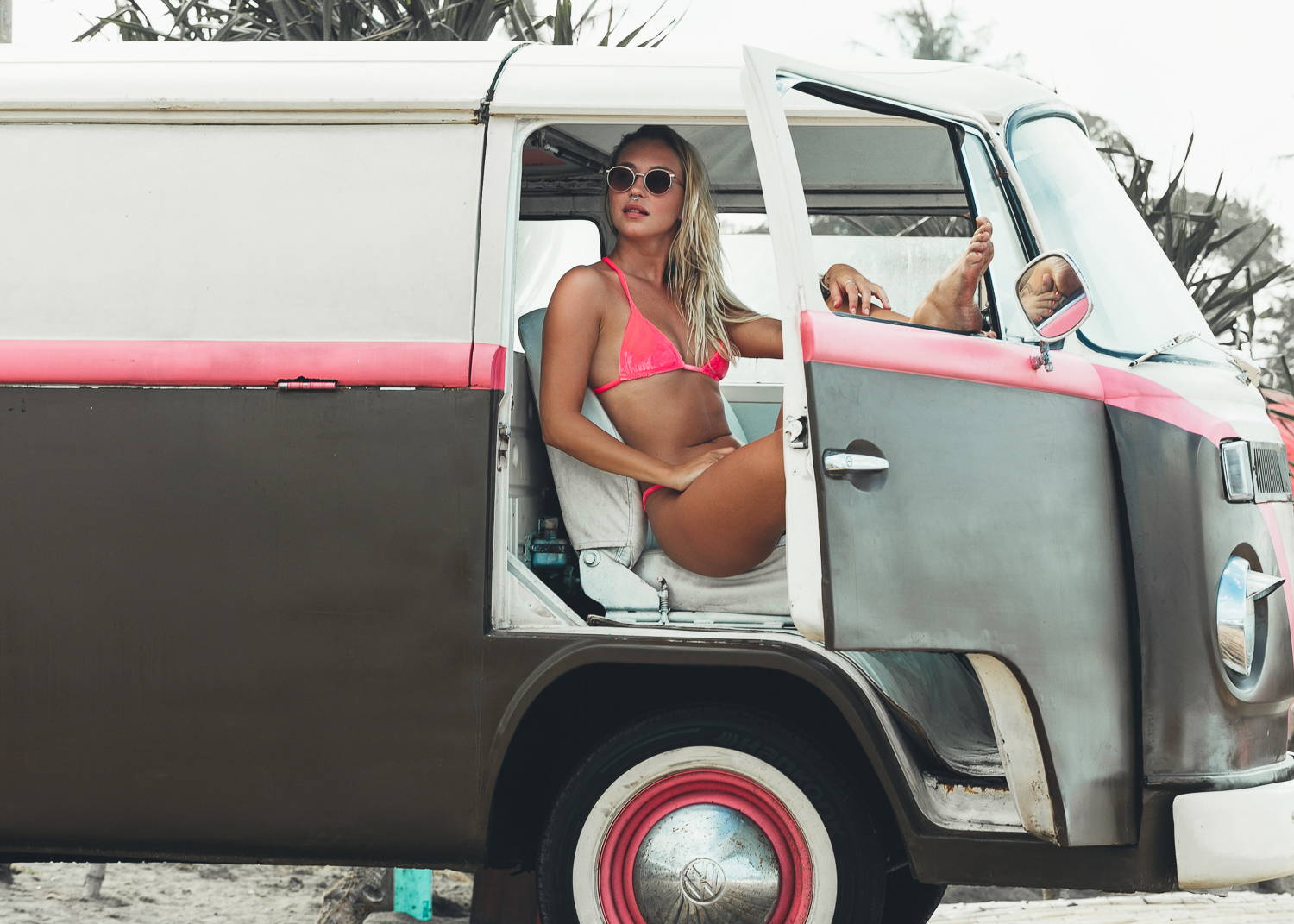 It took a long journey that still is never ending. We are constantly seeking improvement and ways to step beyond the creation of cutting edge designs. It's our "karma" to embody a brand with ethics and spread a positive message. We recognize the urgency in which action must be taken in order for us to reverse the negative impacts of humanity: pollution, body image, ocean conservation, sustainability, … "Let's be fashionable and not compromise the world of tomorrow." Not only do we want to leave this planet a better place than we found it, but also give awareness to the issues that affect our customers every day. Our posts and blogs even are driven to spread awareness to you all in what part you can take in enacting change, and encourage others to do the same. We go beyond fashion, sustainability, and even stretch past the common perception of social responsibility to truly exemplify what we stand for and call attention to social and environmental injustices. So if you have supported us in any way: purchases, follows, likes, or kind regards… we thank you for supporting our dream and mission behind Karma Bikinis!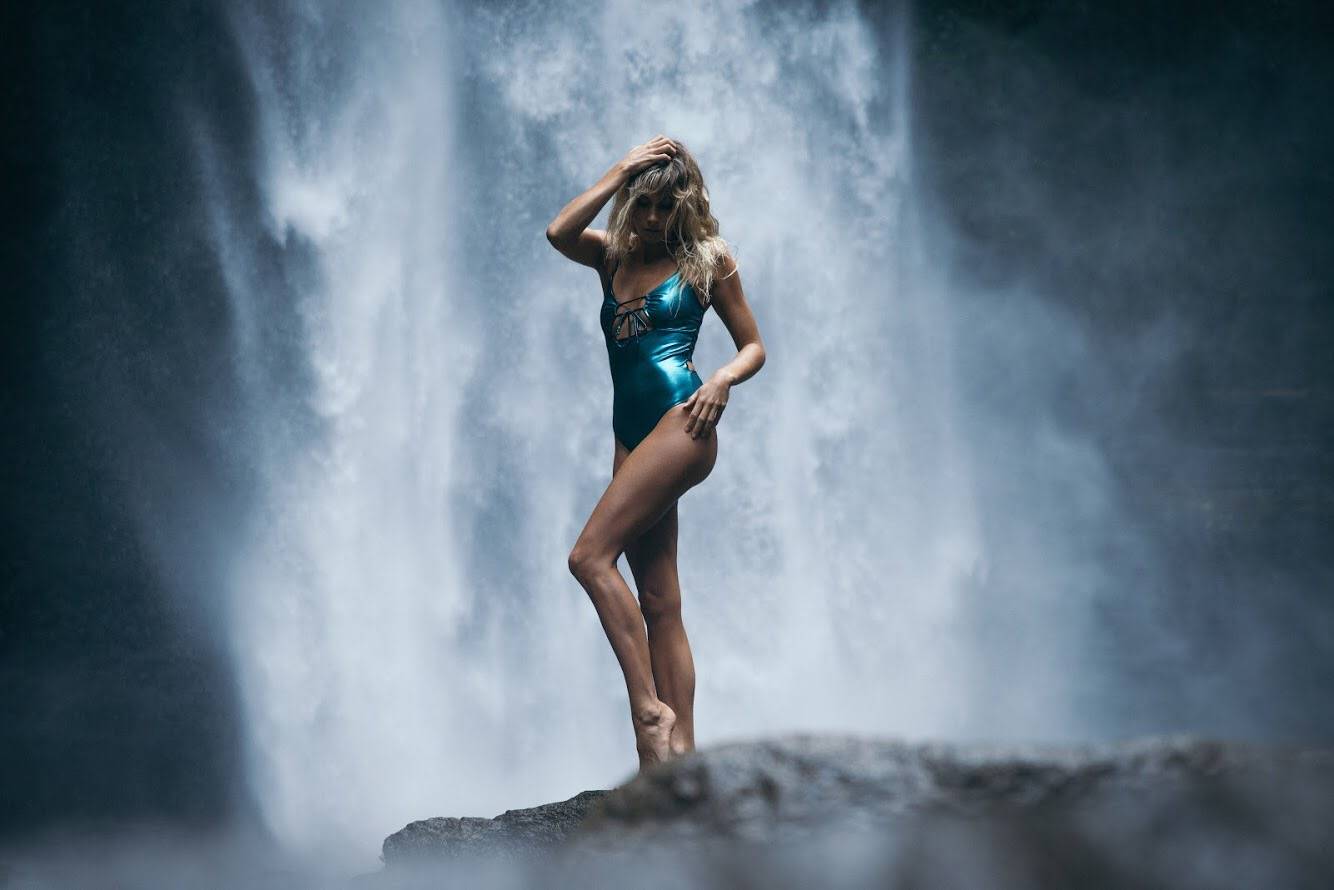 "We at Karma Bikinis have two passions - transforming fashion and transforming the world. Our "karma" comes from the 7% donation which goes back to ocean conservation efforts."

Meet our designer Antje Worring. "Find me creating something, anywhere from the kitchen to new designs, art pieces, etc. Passionate about travel and experiencing different things, people and places. Always looking for fun, good vibes, and beauty. I have been working on Karma since I was 14 years old. This is a brand that I've literally grown up creating and developing. Every day I wake up in the morning with new ideas and momentum to go forward to bring my brand, Karma to new highs. This year I am proud to be able to extend our product range to include lounge wear products with cotton and linen fabrics. Throughout the process and extent of building Karma I've met so many wonderful individuals and customers who are eager to support me. This is my dream to make a sustainable fashion forward brand full of positive ethics and values that inspire and push up women. "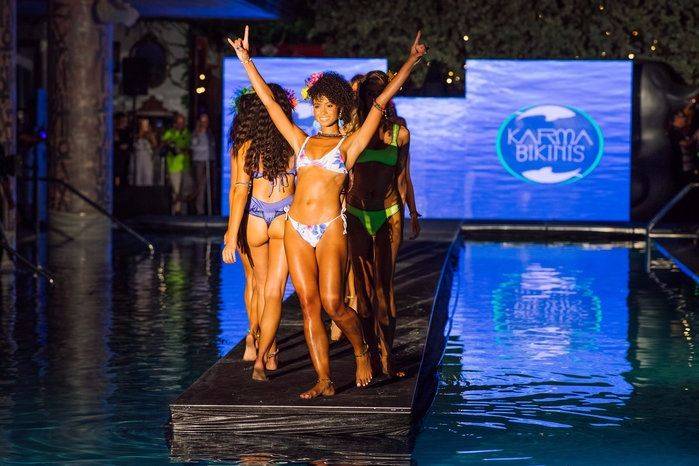 Meet our founder Julienne Worring. "Find me anywhere, because I'm usually abroad exploring and discovering new people and places. I will always find time for a good wine or a quick dance party, just find a speaker and turn it on. I'm an entrepreneur at heart. I love the fulfillment of working on an exciting project that gives back to the community and our environment. Antje and I started this brand out of frustration because we couldn't find anything that was made well and was sustainable. Fashion has been a part of me since I was little. My mom has pictures of me dressing up in 10's of outfits within minutes... So you could say founding a fashion brand was just bound to happen. It's amazing that we've been able to create such a strong community of inspiring young women even at such a young age. We want to also help young women in any way possible and have made it a driving value behind Karma. The future for Karma will be more inspirational... in our designs, campaigns, and our efforts in philanthropy. We will push farther to create products that are even more sustainable. "